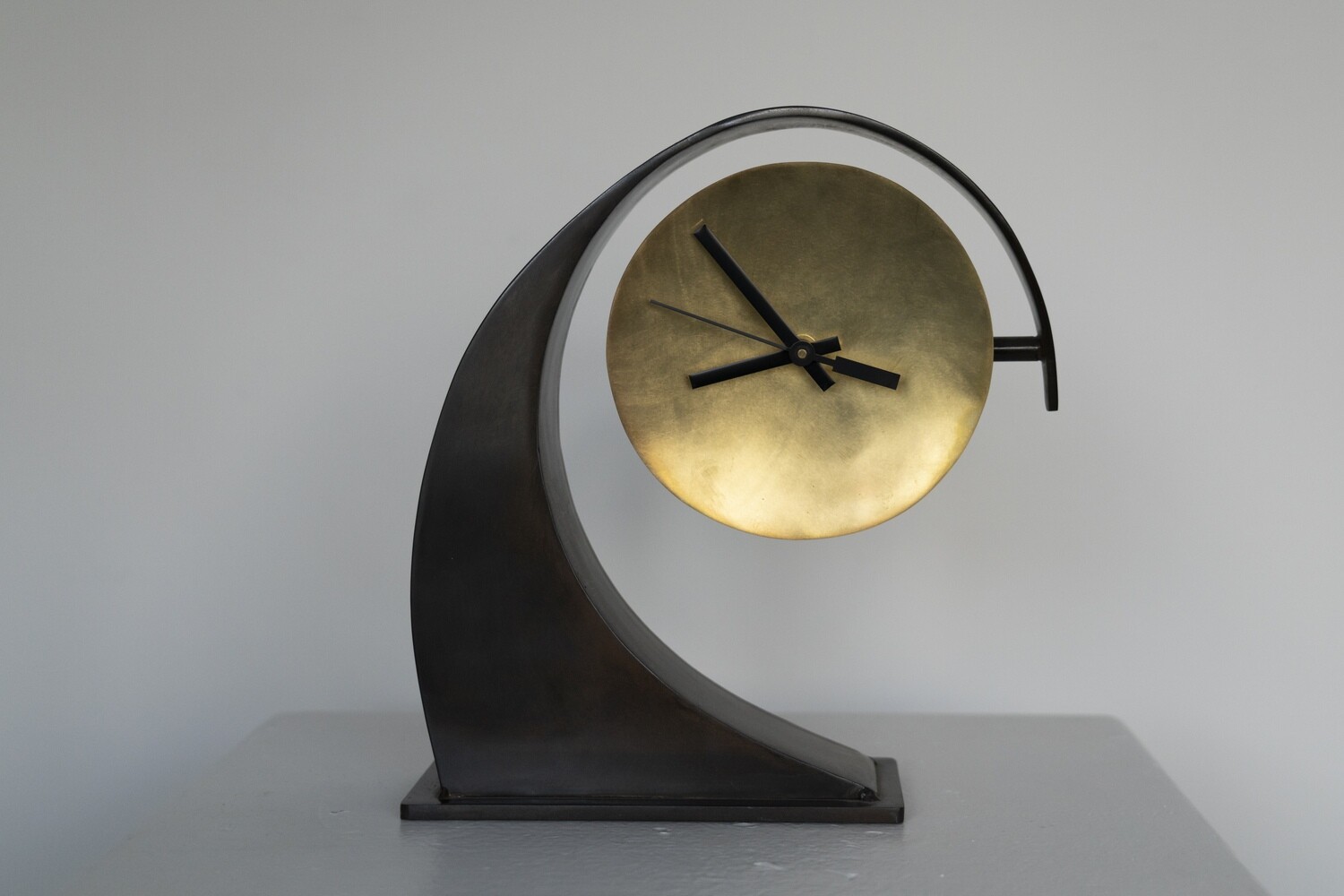 Wave
SKU 00023
Product Details
"Have you also learned that secret from the river; that there is no such thing as time? That the river is everywhere at the same time, at the source and at the mouth, at the waterfall, at the ferry, at the current, in the ocean and in the mountains, everywhere and that the present only exists for it, not the shadow of the past nor the shadow of the future."

-

Herman Hesse.
Save this product for later
I'm a paragraph. Click here to add your own text and edit me. It's easy.
Looking for something extra special?

Variations in style and alternative sizes available for most designs.

Patinated brass faces are available in a variety of colors (red, blue, green, brown). Message me with desired color and pattern and I will show you some options. No two are quite alike.
Feel free to message me with any special requests or custom orders.

All clocks are handmade to order. Lead time is between 2-4 weeks.
Photography credit for all clocks: Sara Cheico